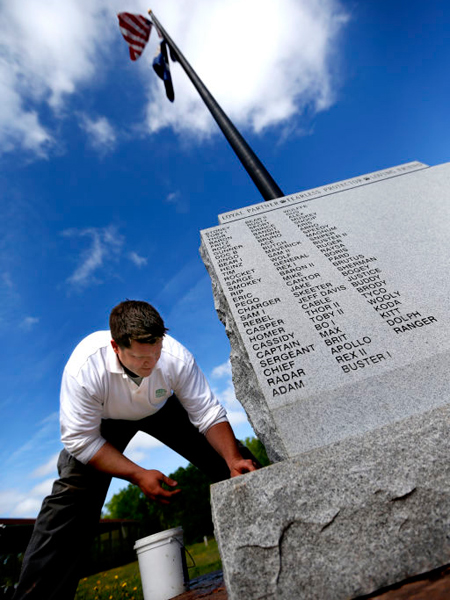 Police K-9 Memorial
Ross Booth (left) finishes the installation of a marker donated by David Booth of Booth Memorial Company and dedicated to honor police dogs that have died in the Richmond area.
The stone, which weighs 2,700 pounds and is approximately 4 feet 2 inches tall, lists the names of all known deceased K-9s since 1957 for the Richmond, Henrico and Hanover training area.
Below, officers with the Richmond Police Department and others, applaud the placement of the memorial. The ceremony took place at the Richmond Police Department's K-9 facility on Forest Lawn Drive.