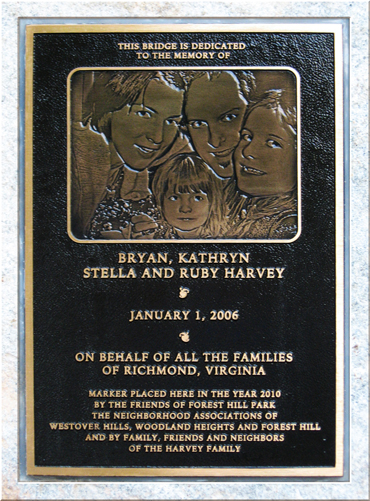 The Harvey Family Memorial
The Booth Memorial Company is honored to take part in placing a memorial to the Harvey family.
The family was brutally murdered on January 1, 2006. In September, the city dedicated a bridge to the family at Forest Hill Park, a place the family loved to visit. Booth Memorial Co. placed a 2-ton granite marker on the north side of the bridge that features a bronze plaque with an inscription memorializing the Harvey family and a self-taken family portrait cast in bronze relief. Nearly 200 people attended its unveiling.