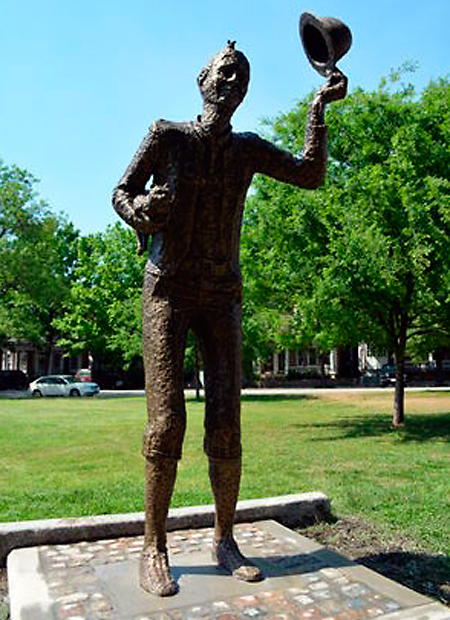 Where's Mr. Smedley ?
Last seen with: A mouse and a sinister-looking cat at Sixth and Grace streets where he stood since 1985.
Then.. HE VANISHED !
The whimsical bronze statue was sculpted by Jack Witt, who also created the Bill "Bojangles" Robinson statue in Jackson Ward. Mr. Smedley was installed at one entrance of the 6th Street Marketplace, the much ill-fated downtown mall that was supposed to revitalize downtown and mend race relations.
The marketplace was demolished in 2003 to build what became CenterStage.
UPDATE: The long-lost Mr. Smedley has finally arrived in his new home in Jefferson Park in the Union Hill neighborhood. The statue was placed in the park Thursday May 8th by Booth Memorial Company.