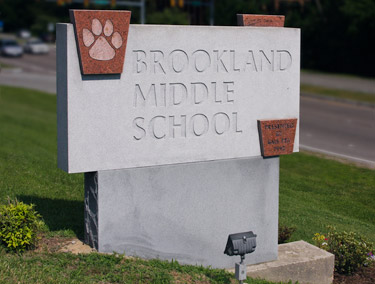 Brookland Middle School
This granite sign marks the location of Brookland Middle School in Henrico County. It is made up of six pieces of multi-colored granite and can be viewed just off of Parham Road at the corner of Lydell Drive.
All carving, construction and placement was done by Booth Memorial Company.